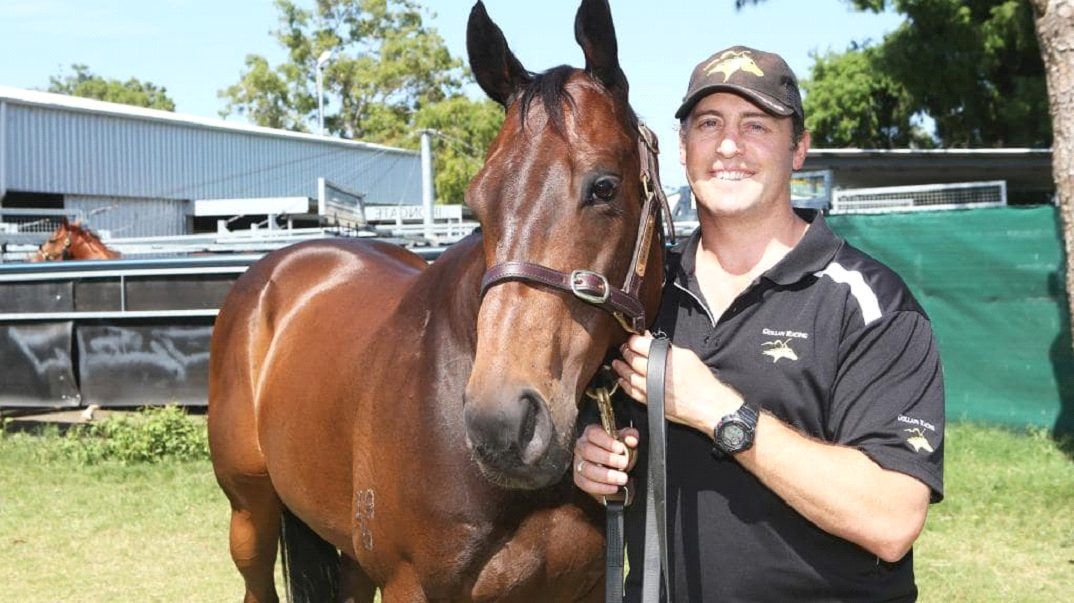 The team at Gollan Racing pride themselves on being a family run business that provides a wonderful, positive working environment for their staff and horses. The close-knit team of 25 staff work extremely hard and their ability to gel as a team continues to see that hard work rewarded, with Tony's great training successes testament to this.
"It's been said a horse trainer has to excel at people skills, time management, communication, media presentation, team building, anger control, accountancy and forward planning. Along the way the trainer has to find the necessary time to spend with his core issue – the racehorses under his care. Gollan is already proficient at all the above. His progression as a trainer in the past two years in particular has been fascinating to observe." – Bart Sinclair, Turf Editor The Courier Mail and Sunday Mail.
Tony Gollan has achieved the feat of winning the Metropolitan Queensland Trainers' Premiership for 5 seasons in a row and currently holds the record of Metro wins breaking his own record in the 2017/18 season previously set in 2015/16.
Gollan is quick to point out the fantastic team of people that helped make the stable tick, as team Gollan looks to continue its success heading into each new racing season.
"I'm blessed to have the support from some really, really good clients and I've got some really good staff and my family around me," said Gollan. I'm just a very lucky bloke who's getting the limelight for training winners, but there's a big team behind me. We want to be strong here again next season, we have got 91 boxes in the stables here at Eagle Farm and each year we aim to be better than the last. We want to continue to be a strong force here in Queensland for another season and hopefully we can do that."