Metro Performed Strike Rate
Metro Performed Strike Rate
BLAZERRO (AUS) 2018
3g Pierro x Blazing Snitzel (Snitzel)
2020 MM Gold Coast Yearling Sale
Vendor: Newgate Farm, Aberdeen, NSW Buyer: Bennett Racing $120,000
Career: 6 starts, 1 – 2 – 1 $85,600
Trainer: Phillip Stokes
Gr2 placed winner & metropolitan placed
2nd MRC Sandown Guineas Gr2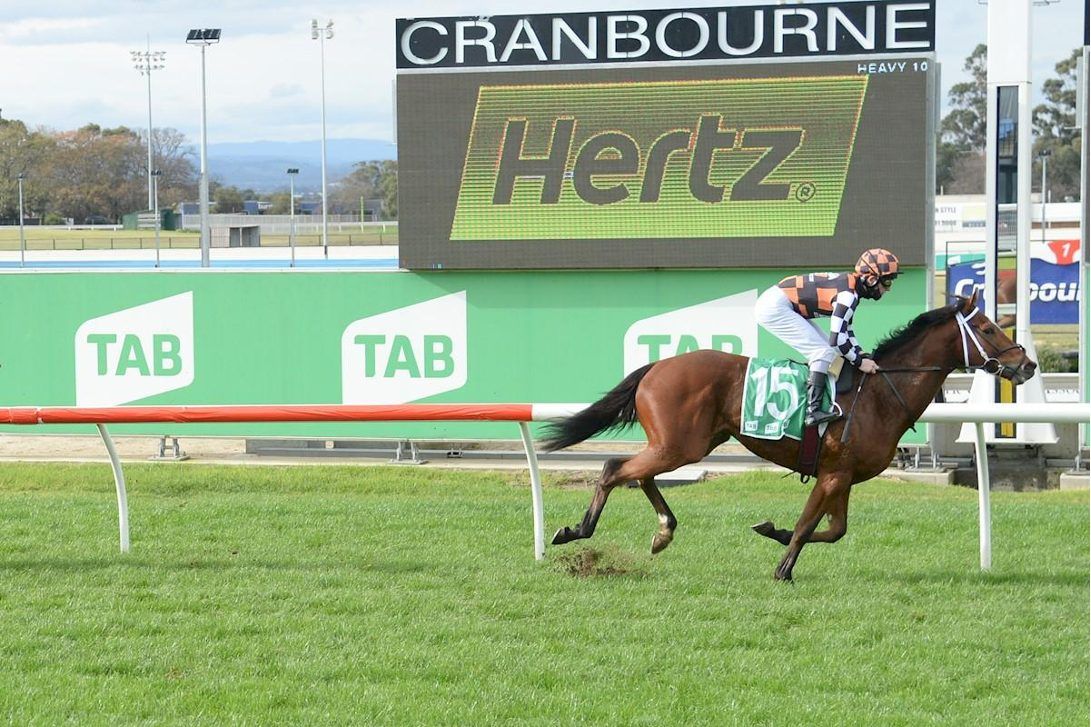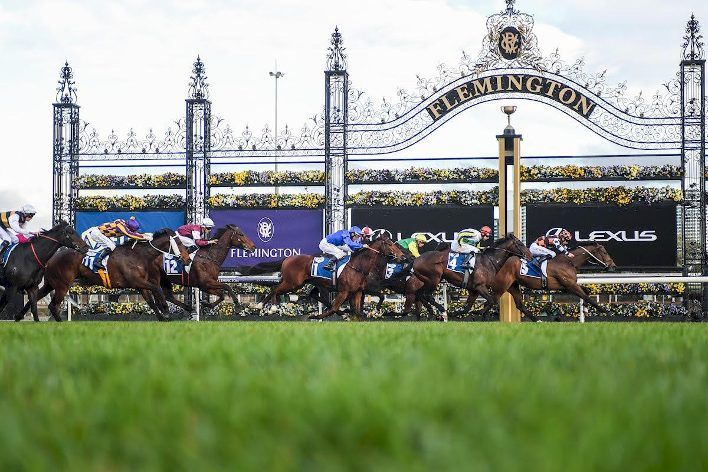 THE ASTROLOGIST (AUS) 2016
5g Zoustar x Aquada (Flying Spur)
2018 MM Gold Coast Yearling Sale
Vendor: Goodwood Farm Murrurundi NSW Buyer: Bennett Racing $150,000
Career: 20 starts, 7 – 3 – 4 $743,865
Trainer: L & T Corstens
Gr3 & Listed winner multi stakes placed winner straight course specialist
1st VRC Aurie's Star Stks Gr3
1st VRC All Victorian Sprint Final LR
2nd VRC MSS Security Sprint LR
3rd VRC Bobby Lewis Hcp Gr3
3rd MRC Bletchingly Stks Gr3
4th QTC Moreton Cup Gr2
5th GCTC Magic Millions Cup RL
5th BATC Chief De Beers LR
SHE SHAO FLY (AUS) 2016
5m Epaulette x Shao Shao (Shinko Forest (IRE))
2018 MM Adelaide Yearling Sale
Vendor: Ambergate Farm Scone NSW Buyer: Bennett Racing/McEvoy Mitchell Racing $67,500
Career: 23 starts, 4 – 2 – 5 $333,055
Trainer: McEvoy Mitchell Racing & K L Corstens
Gr3 winning 2yo 7 top 4 finishes in Stakes races
1st SAJC Sires Produce Stks Gr3
2nd MRC Tristarc Stks Gr2
2nd VRC Rose Of Kingston Stks Gr2
3rd MRC Cockram Stks Gr3
3rd SAJC Breeders Stks Gr3
3rd MRC Regal Roller Stks LR
4th VRC Lets Elope Stks Gr2
4th SAJC Dequetteville Stks LR
Sold as a broodmare at the 2021 MM Gold Coast National Broodmare Sale
Vendor: Newgate Consignment, Aberdeen, NSW Buyer: Simon Vivian Bloodstock $500,000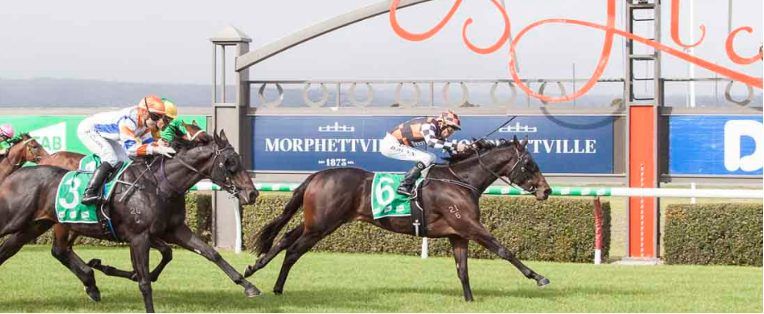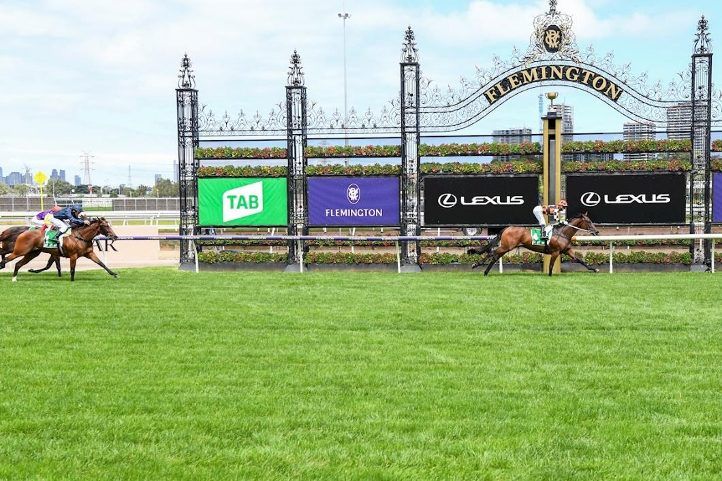 ZOU DANCER (AUS) 2017
4m Zoustar x Investigates (Strategic)
2019 MM Gold Coast Yearling Sale
Vendor: Newgate Farm Scone NSW Buyer: Bennett Racing $150,000
Career: 9 starts, 3 – 0 – 0 $229,280
Trainer: L & T Corstens
Gr3 winner Twice metropolitan winning 3yo
1st VRC Vanity Stks Gr3
5th VRC Australian Guineas Gr1
ONEHUNDRED PERCENT (AUS) 2014
7g Hinchinbrook x True Emotions (Giant's Causeway (USA))
2016 Inglis Ready To Run Sale Buyer: Bennett Racing $75,000
Trainer: Henry Dwyer
Metropolitan winner at 3yo
Career for Bennett Racing: 12 starts, 3 – 0 – 1 $106,490
1st MRC Frank O'Brien Hcp 3yo's 1000m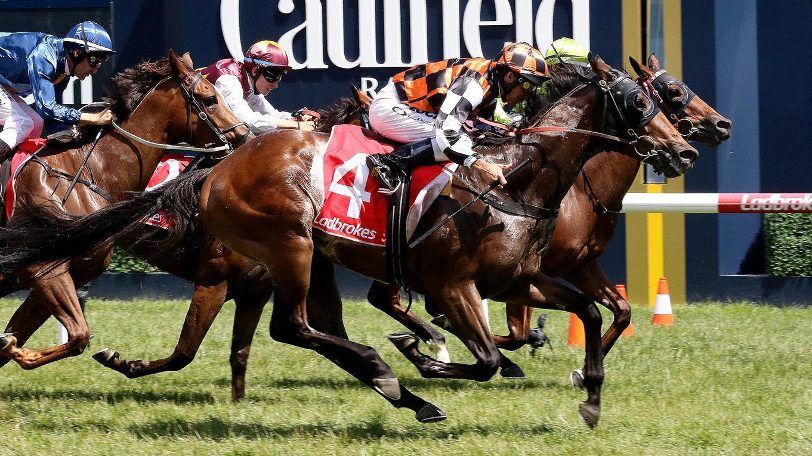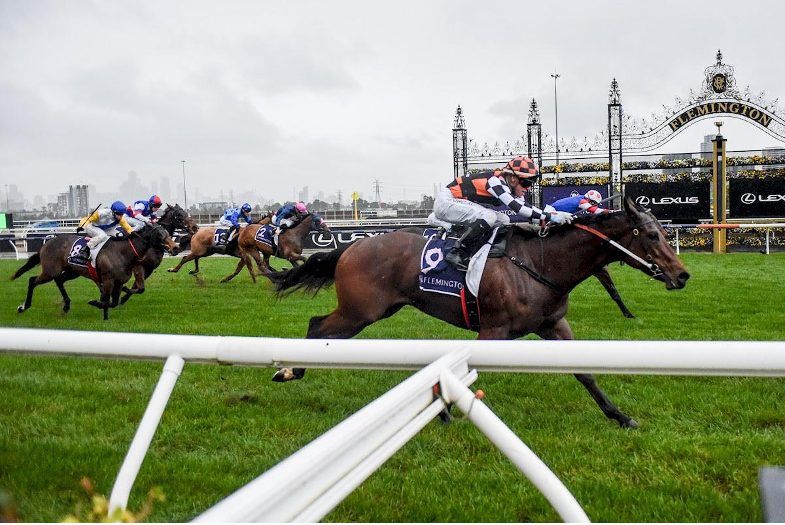 KALKARNI ROYALE (AUS) 2016
5m Nicconi x Brookton Heritage (Mujahid (USA))
2017 Inglis Great Southern Weanling Sale
Vendor: Shadwell Farm, Mt Rowan Buyer: Bennett Racing $30,000
Career: 18 starts, 5 – 3 – 0 $299,953
Trainer: K L Corstens, Cranbourne
Twice Metropolitan winner
4th MRC The Heath 1000 Gr3
GOLDIFOX (AUS) 2015
6m Foxwedge x Bella Vedera (Secret Savings (USA))
2017 MM Gold Coast Yearling Sale
Vendor: Kitchwin Hills Scone NSW Buyer: Bennett Racing $70,000
Career: 28 starts, 3 – 4 – 4 $236,625
Trainer: Leon & Troy Corstens
Stakes placed 2 time metropolitan winner
3rd VRC Gibson Carmichael Stks LR
4th VRC Vanity Sks Gr3
4th SAJC C S Hayes Stks LR
4th GRC Black Pearl Stks LR
Sold as a broodmare at the 2021 MM Gold Coast National Broodmare Sale
Vendor: Newgate Consignment, Aberdeen, NSW Buyer: Suman Hedge Bloodstock (FBAA) $230,000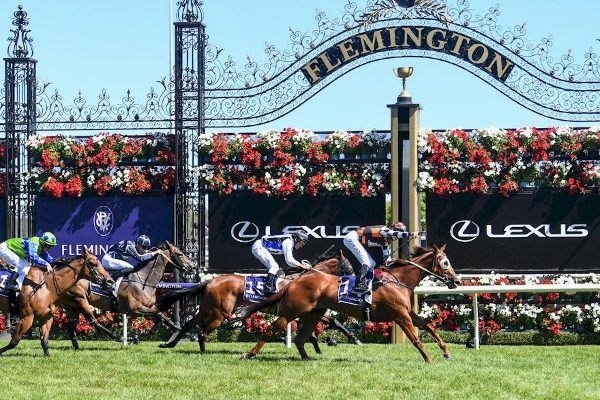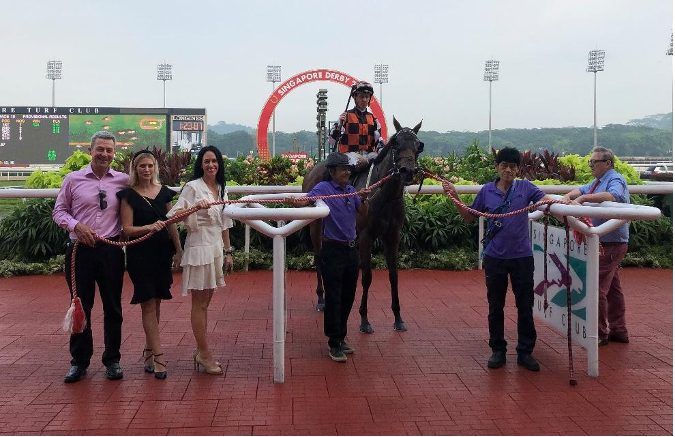 IRVING LIPSCHITZ (AUS) 2015
6g Animal Kingdom (USA) x Intimation (Hussonet (USA))
2017 Magic Millions Ready To Run Sale
Buyer: Bennett Racing $25000
Career: 12 starts, 4 – 3 – 2 $126,301
Trainer: D L Freedman, Singapore
4 Time Metropolitan winner in Singapore
THE ASTROLOGIST
The Astrologist 5yo Gelding 
Magic Millions Gold Coast Sale January 2018 Purchase for $150,000
Summary: 20-7:3:4    Prizemoney: $743,865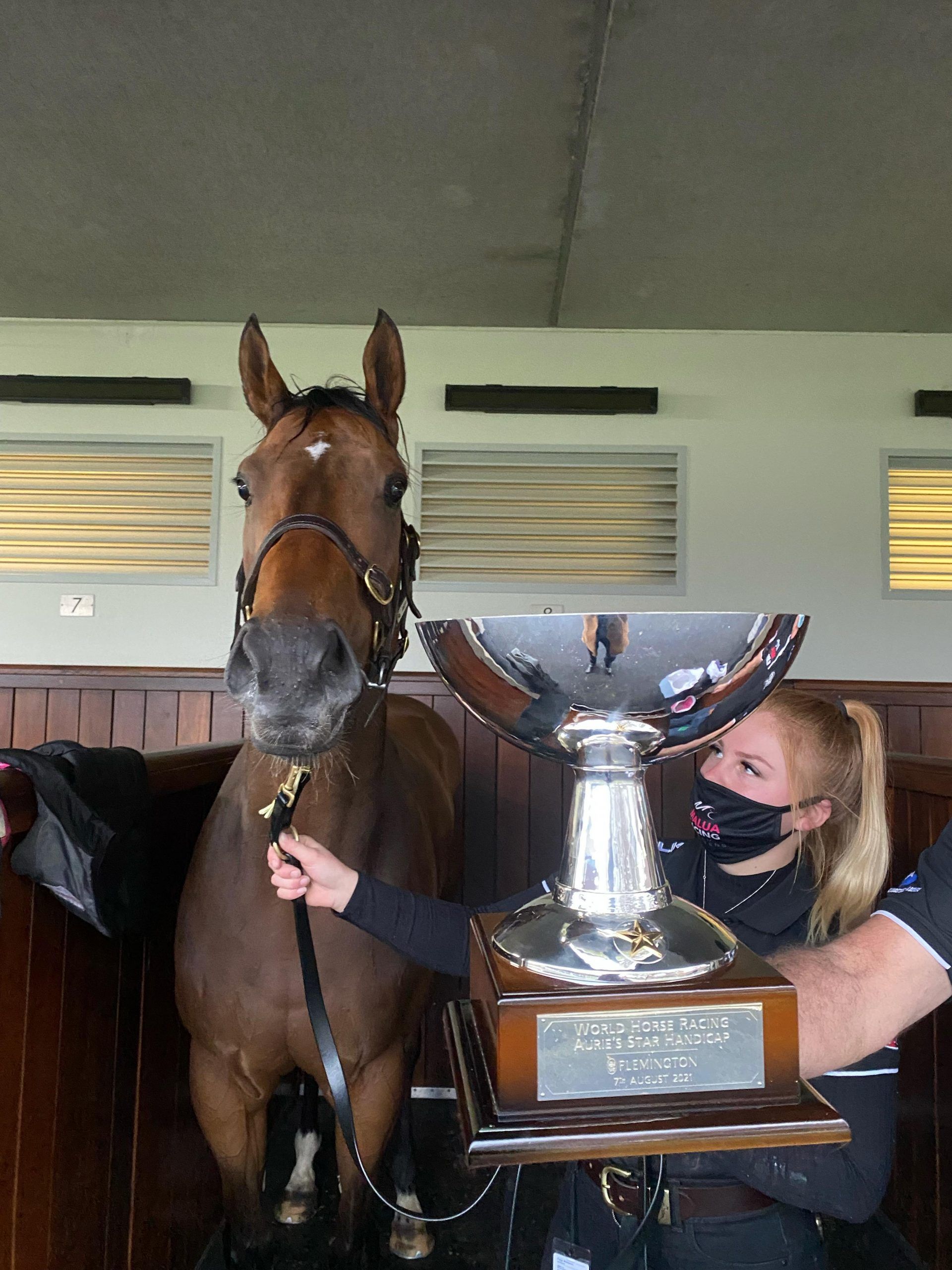 THE ASTROLOGIST
The Astrologist winning very well at Flemington down the straight such a tough honest horse. 
ZOU DANCER
Zou Dancer becomes a stakes winner by winning the Gr3 Vanity by 5 under a hold impressive type this girl.
ZOU DANCER
Zou Dancer went to Flemington and won very like a very handy type
THE ASTROLOGIST
Emerging sprinter The Astrologist shook off some recent narrow defeats to inflict one of his own over Wild Vixen to win the $150,000 VOBIS Gold Bullion (1400m) at Pakenham on Saturday.
To the delight of favourite punters, The Astrologist made amends for close loses at Ballarat and Flemington when he toughed it out and found a way to nose out Wild Vixen and record his first win a 1400 metres.
The Astrologist ($2.45 favourite) shook off early pace maker Iconoclasm and after a battle, had a short half head margin over Wild Vixen ($8) with Galaxy Raider ($8) a length and three quarters away in third place.
Craig Williams was full of praise for the winner, who is prepared by Leon and Troy Corstens.
"His still a baby and doesn't really know what its all about but he never gives in, a trip away could really bring this boy on and the future is exciting for the gelding by Zoustar"
The Astrologist is now four runs into a campaign that leads him to the Gold Coast for the Magic Millions raceday in January.
Bennett Racing will be forming new horse syndicates at the Magic Millions on the Gold Coast in January.
MAID OF IRON
MAID OF IRON Stunning win on Debut at Geelong 
KALKARNI ROYALE WINNING AT THE VALLEY
IRVING LIPSCHITZ FIRST INTERNATIONAL WINNER
What a fantastic win by Animal Kingdom 3yo IRVING LIPSCHITZ, who under a heady ride from Craig Grylls, becomes Bennett Racing's FIRST International Winner…and what a win it was.
Sent out at $1.95 favourite on the back of a terrific debut 2nd, Irving faced a task from a wide barrier and a short run to the turn. Hall of Fame Trainer Lee Freedman, instructed Grylls to go forward and after breaking well, Irving was on the fence and leading leaving the straight. Irving Lipschitz travelled well at a good pace in front before being challenged, and headed, turning for home.
The heat went on and Irving, jumping from 1200m to 1600m was asked the question by Grylls. His response was both immediate and devastating. Irving's courage was turned to brilliance as he simply ran away from the field with the race caller commenting 'he's got stamina alright…Irving Lipschitz too good'.
Congratulations to to all Owners, Trainer Lee Freedman and Jockey Craig Grylls. A lot to look forward to with this very progressive young horse, who was purchased by Bennett Racing at the 2017 Magic Millions Ready to Run Sale for just $23K. Smart Nicconi 3yo Filly FLYING INFERNO, was also purchased at this Sale. Ironically, both Flying Inferno and Irving Lipschitz won at just their 2nd Start continuing the great success Bennett Racing has had with Ready to Run Horses. From just 4 purchases, we have Winners ONEHUNDRED PERCENT, FLYING INFERNO and now IRVING LIPSCHITZ. The other R2R horse is promising 3yo ABSOLUT ARTIE.
SHE SHAO FLY GROUP 3 WINNER
Our First Stakes Winner – SHE SHAO FLY
What a performance by this bonny filly…having her 6th Start since late January, SHE SHAO FLY finally had things go her way and she responded by dominating the Gr3 SIRES PRODUCE STAKES at Morphettville over 1400m.
Brilliantly ridden by our new preferred rider, DWAYNE DUNN, she made her own luck this time and the end result was never in doubt.
Set for this race after disappointing in the VRC Sires, Tony McEvoy has brilliantly progressed her towards this race and his team presented her in A+ condition on the day.
Purchased for $67,500 out of the Adelaide Yearling Sale, She Shao Fly becomes the 7th Stakes Winner for her Sire EPAULETTE. She is a 1/2 Sister to multiple Gr1 placed SAMURAI BLADE and from SHAO SHAO, a Sister to SW DAO DAO. She was an astute purchase by Bennett Racing's Bloodstock Team of Nathan, Phil Wells and Dr Brett Warren. It was Dr Warren who gave the thumbs up to purchase She Shao Fly after many buyers were concerned by a recent injury she carried to the sale. Dr Warren was very confident she would be okay…a terrific call.
Huge thanks to McEvoy Mitchell Racing and Dwayne Dunn and massive congratulations to all the lucky owners.
She Shao Fly will now have a well earned rest as Tony McEvoy plots a path for her to the Spring Carnival.
THE ASTROLOGIST
Our highly rated 2yo THE ASTROLOGIST returned to racing with a tough on pace win at Cranbourne. Dogged by bad luck at his first 2 starts, the big boy (returning as a gelding) made his own luck and dominated from outside the leader. Things looked dire early when he was crunched from both sides on jumping. Let slide forward, he sat a half length to the good of a horse on the fence when the roughie of the field started attacking mid race 3 wide.
Kept balance and in a rhythm by premier ridder Dwayne Dunn, he shook them off on straightening bounding 2 lengths clear. Would the early work take a toll and THE ASTROLOGIST be left a sitting shot – no way, this talented son of Zoustar dug in and forged away for a good tough win. Thanks to great training performance by McEvoy/Mitchell racing and superb cool ride by our man Dwayne Dunn who is 2 for 2 on Bennett Racing horses.
ONEHUNDRED PERCENT CITY WINNER
Our first horse to Race ONEHUNDER PERCENT is a dream come true for Bennett Racing.
Our First Runner
Our First Winner (on debut)
Our First City Place Getter
Our First City WINNER…
He has had 6 Starts for 3 Wins and a 3rd collecting $101,750 not a bad start for a horse that was purchased for just $75,000.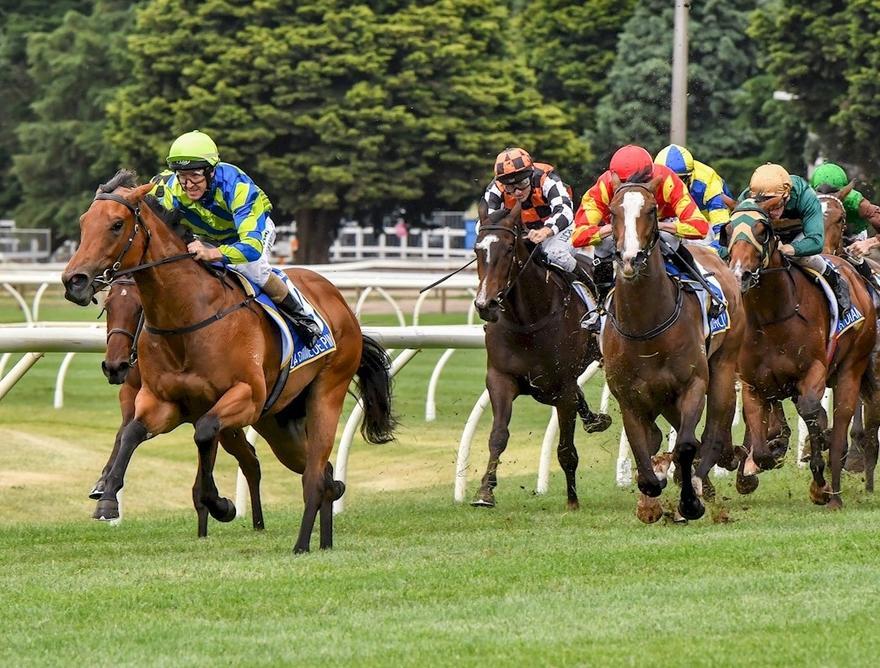 OUR TONINICCONI CITY PLACED
Our Classy Filly, OUR TONINICCONI, started favourite in the rich Magic Millions Ballarat Clockwise Classic following some impressive trials. Thwarted by a rapidly deteriorating track, this big girl slipped and slid her way to a gutsy 3rd showing all heart.
GOLDIFOX ANOTHER CITY PLACING
Goldifox ran 3rd on debut then travelled to Adelaide for the Magic Millions 2yo race. After drawing wide, she had a torrid run but ran very well to finish 3.5lengths from the Winner. She is since 3 times City Placed.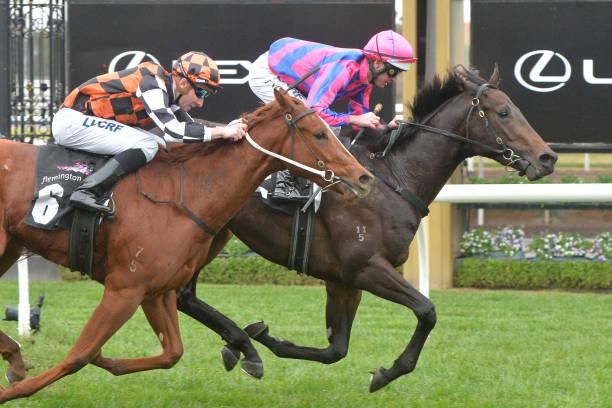 GOLDIFOX EARNS BLACK TYPE
Bennett Racing's smart Foxwedge Filly GOLDIFOX was tremendous in defeat at Flemington on Saturday. Lining up as 2nd favourite in the Listed 1600m Taj Rossi Final, she seemed the logical danger to Good 'N' Fast who had outlasted her 2 weeks previously. A little slowly away, Goldifox settled beyond midfield on the rails with the favourite outside her. Close enough to challenge on straightening, it all got very messy for Chris Parnham and Goldifox as she ran smack bang into horses going nowhere in front of her. Meanwhile, Scottish Rogue and Good 'N' Fast had swept to the front out wide as Parnham, in desperation, swung Goldifox across heels to challenge. The front 2 had established a big break on Goldifox and had all the momentum whilst Goldi was trying to get going again. Officially 8th at the 400m, Goldi unleashed her now trademark finish and she flew, passing all other runners and making considerable ground on the front 2, but not enough to catch them.
To finish 3rd after such a chequered run was extremely brave and Goldi thoroughly deserved her Black Type for finishing in the placings. Although still a Maiden after 5 starts, Goldifox has earned over $50k for connections with the promise of more to come. She will have a good spell now and be back to challenge in the Summer and Autumn.
FLYING INFERNO FIRST WIN
Bennett Racing's Smart Filly FLYING INFERNO, has become our First Sydney Winner. Having just her 2nd Start, the Nicconi Filly overcame a wide run to post a courageous win under jockey Rachel Murray.
What a fantastic way to finish the 2017/18 Racing Season for BENNETT RACING with FLYING INFERNO winning at Newcastle on July 31st.
It was a gutsy effort from the little girl coming from the 2nd outside barrier, circling the field then bursting away before holding on for a very courageous win. She won the 900m scamper in a quick time of 53.68 secs with the last 600m in 34.22 secs – made even more meritorious in that she was the widest runner from the 600m mark. Her time was nearly 1/2 second faster than the other 900m race a BM55 event.
Congratulations to all the Owners, huge thanks to Matt Smith and his team who have worked hard on improving her race craft. 
THE ASTROLOGIST CITY WINNER
Outstanding 2yo Zoustar Gelding, THE ASTROLOGIST, followed up his great win at Cranbourne with an equally Tough and Stylish Victory at Caulfield. Sent out at 10/1, the big fella happily went to the lead when all others shied away. Rated beautifully again by 'Mr 100% – Dwayne Dunn', The Astrologist threw down the gauntlet to those who stalked him into the straight. Can't Be Done and Wilmot Pass were the first to challenge with Danny O'Brien's Colt actually heading the big Zoustar Gelding at the 200m mark. What he hadn't factored was that the 'Big Boy' loves a fight and The Astrologist surged back to the lead inside the 100m mark. At this point, Igniting was starting to threaten to the inside but all to no avail…The Astrologist powered to the line an impressive winner.
Congratulations to all connections, McEvoy Mitchell Racing and our jockey Dwayne Dunn
SHE SHAO FLY
Exciting debut by SHE SHAO FLY in stunning Sandown victory.
What a barnstorming performance by quality Epaulette 2yo Filly She Shao Fly on debut at Sandown. On the back of a very nice trial win at Werribee, Bennett Racing's quality filly She Shao Fly lined up at Sandown in a 2yo Fillies No Metro Win Race over 1200m. There was some very good form in the field of 8 along with some promising triallers making their debut.
Blinkers had been applied to She Shao Fly prior to her Werribee trial and she certainly looked the part heading to Sandown. A little slowly away, jockey Luke Currie didn't panic and allowed her to find her feet near the rear. He got her into the 3 wide line with cover and she travelled sweetly coming to the turn. Luke had plenty underneath him as he set her alight on straightening and set out after the leader and favourite Lady Naturaliste. The leader was being hailed the winner at the 200m but She Shao Fly was still coming and her last charge for the line was breathtaking. Overcoming a seemingly insurmountable lead, she really did fly and to the roars of her adoring owners, she charged up to and past the favourite to record a very stylish win.
This was a win of considerable merit. On a track that had favoured on pacers recently, her gutsy performance was a pointer for things to come. Trainer Tony McEvoy had prepared her and placed her beautifully to record the first win for Bennett Racing under the guidance of the master trainer. As always with the McEvoy horses, she was turned out in magnificent order and her appearance was a credit to Tony and his team.
Another fabulous result for Bennett Racing at a bargain price. Purchased out of the Adelaide Magic Millions Sale, the daughter of Epaulette X Shao Shao cost just $67.5K, which was great buying as she is a half sister to 2 x Gr1 place getter Samurai Blade. Now a Metro winner in her own right, her future looks rosy.
Great hunting by Nathan Bennett and Phil Wells to find this filly and direct Tony McEvoy to her. Thanks also to our vet Brett Warren who backed the filly despite a minor injury at the sales. Congratulations to all the Owners who witnessed something very special.
Can't wait until She Shao Fly again….
IRVING LIPSCHITZ
Smart 3yo Animal Kingdom Gelding IRVING LIPSCHITZ, returned to racing in fine style when dead heating for 1st at Kranji Race Course in Singapore. Racing after a 2 month layoff, Irving showed tremendous fight to share the spoils in the $50K Class 4 event. 
Trainer Lee Freedman had been having a few little issues with Irving which had delayed his return. The Hall of Fame Trainer felt he had rectified the issue and Irving was ready to go. Lee had warned that the 1400m was short of his preferred distance but thought he would be very competitive…and competitive he was! After jumping well, jockey Daniel Moor was pressured in front by a roughie and raced in front but off the fence. On turning for home, he was challenged left, right and centre and was clearly headed inside the last 200m. It looked as if the early effort would take it's toll, but Irving had other ideas and this tough 3yo really fought it out to the line snatching the Dead Heat in a gutsy effort. What a fighter this boy is…all heart and determination to win.
Congratualtions to all the connections on the win. He is now 3 Starts for 2 Wins and a 2nd and Lee Freedman will now map out a program headed towards the big Singapore 3yo races.
GOLDIFOX
Smart Foxwedge Filly GOLDIFOX has broken through in stylish fashion at Geelong. City placed at her last 4 outings, GOLDIFOX was sent out a firm favourite and expected to win. With Blinkers 1st time, GOLDIFOX raced in a more forward position than previous starts. Jockey Steve Baster was supremely confident he was on the best horse and was happy to sit three wide on pace and out of trouble.
GOLDIFOX ambled up to the leader on straightening and moved a length clear under little pressure. She cruised down to the line with Steve giving her an easy time and ran out a very comfortable victor.
A number of owners were in attendance and gave GOLDI a rousing reception on her return to scale.
An autumn campaign now beckons for this lovely Filly and hopes are high that this win would be the first of many.
GOLDIFOX was purchased out of the Kitchwin Hills Draft at the 2017 Magic Millions for $70K and now boasts an incredibly consistent record of 7 Starts for 1 x 1st, 2 x 2nd and 3 x 3rd including a Stakes Placing and over $73K in prize money.
GOLDIFOX FLEMINGTON WINNER
GOLDIFOX WIN AT FLEMINGTON
WOW what a Win by our 4yo Mare GOLDIFOX