Nathan Bennett (on the left) with his friend, Kane Robertson
Nathan Bennett (on the Right) and Owner Andrew Brew
with his Gorgeous Daughter
Bennett Racing has focused on delivering the best owner experience through communications, pre & post race information, form analysis, functions and information to all owners regardless of their involvement. From the moment you join Bennett Racing our aim is to make you feel important. It is Nathan's passion to ensure anyone involved with Bennett Racing feels included and gets that opportunity to taste the excitement he has personally experienced.
Bennett Racing is all about honesty, transparency and open communication. Nathan is always available to talk to owners, whether it be on horses progress or arranging stable visits to view your horse.
We have fine-tuned our selection process with Nathan and Phil Wells working together at all sales and in the few short years since Bennett Racing was formed we have achieved some outstanding results for our owners. From early metropolitan success with Onehunded Percent through to The Astrologist's Gr3 Aurie's Star win. Other stakeswinners incl Gr3 winners She Shao Fly & Zou Dancer and stakesplaced Goldifox & Blazerro. Smart metropolitan winners Kalkarni Royale, Maid Of Iron, Apache Star have also given their owners great thrills. Our current winner to runner strike rates ( as of 2/22) sits at and impressive 80% with an even more impressive 40% stakeshorses to runners.
International success with the very smart Irving Lipshitz, a multiple winner in Singapore has led to the purchase in 2021 of two young European horses to compete in Australia. Coming full circle in 2021 saw the first Bennett Racing mares sell off the track providing their owners with not only the thrill of racetrack success but also an outstanding success in the sales ring.
With trainers now in 4 states we feel at Bennett Racing we have now the structure in place to have your horse trained from where it is best suited for maximum results.
The team at Bennett Racing are always there to help owners or assist in forming their racing portfolio's.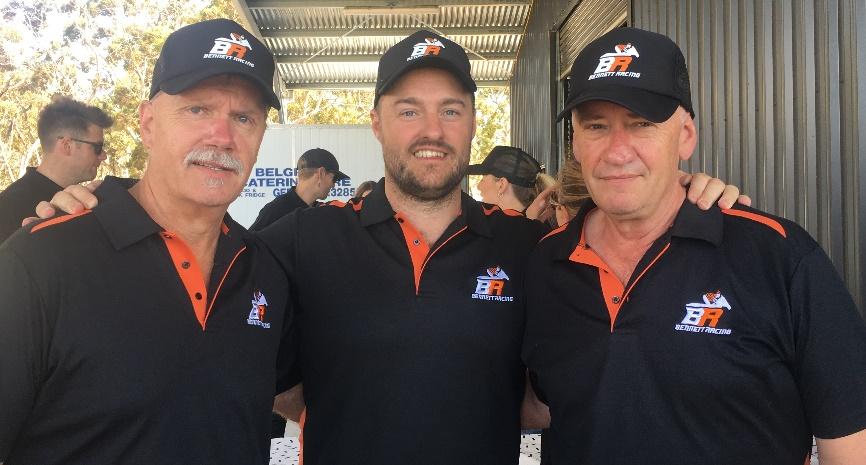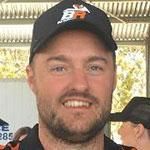 NATHAN BENNET
Founder
Although Nathan's passion for racing started much earlier in life, the success as an owner in
International Gr1 winner Dandino, ignited his drive to create Bennett Racing with the dream of both
success on the track and giving owners both an enjoyable and rewarding experience.
As a noted form analyst, he reads races and trends as well as anyone and brings his analytical eye to
Bennett Racing. Eager to learn and with the help of his Bloodstock agent Phil Wells, Nathan has
become well versed in selecting sound, physical, athletic young horses who have been successful on
the track. He has a great understanding of conformation and how young horses develop in their
early stages, also how and when they are ready to take the next step in different phases of their
early lives. Becoming more hands on in these stages has also enabled Nathan to identify where
horses will be best suited and under which training environment they will thrive. Regularly attending
trackwork and inspecting horses at spelling farms has also given Nathan a great understanding of the
horses themselves. All of these factors have proven to be a key elements now in the success of
Bennett Racing in such a short time.
The early success of Gr3 winner She Shao Fly followed by Gr3 winners The Astrologist & Zou Dancer
and stakeshorses Blazerro, Goldifox is testament to Nathan's progress and ability to find good
horses.
Continually looking at getting the best for each of his horses Nathan has employed some of
Australia's best trainers to look after Bennett Racing's Team of horses, all offering something
different but all having the same drive and passion.
As a businessman Nathan has selected a team around him that he feels will hold him in good stead
as Bennett Racing continues to grow.
Above all Nathan brings a friendly and likeable personality to Racing Syndication and can be relied
upon to put his horses and owners first.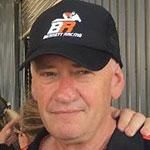 PHIL WELLS
Bloodstock Consultant
Phil is our Bloodstock Consultant and has spent a lifetime around horses. From the early days of showing and judging horses to Racing and breeding Thoroughbreds, Phil has worked alongside many Leading veterinarians for years, vetting physically and x-raying thousands of young Thoroughbreds. Phil and his wife Sue have bred Thoroughbreds for many years incl Gr2 winner Excelling, Gr3 winner I'm Wesley and good sprinting mare Kalkarni Royale.
Phil has become skilled in assessing young horses physically, structurally and mentally. Phil's trained eye has become refined over the years and has been involved in the selection and purchasing of many young horses who have gone on the great things including our very own stakeswinners The Astrologist, She Shao Fly, Zou Dancer etc. Phil has also had involvement in selecting and racing top horses Sansom and International star Spanish Mission.
Phil has been with Bennett Racing since its inception and is a pivotal part of our team whose knowledge of conformation and breeding is the cornerstone of our selection process.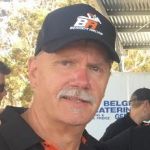 RIC WELLS
RACING MANAGER
Rick has been around stables most of his life initially working daily with his father Jim who was a trainer whilst he forged a career in teaching. Later, he assisted trainer Simon Morrish as his race day foreman. During this period, he was fortunate enough to observe and work with master trainer, the late Guy Walter. Rick was hands on with Gr1 horses like; Tie The Knot, Wild Iris and Spinning Hill.
About a decade ago, Rick decided to combine teaching with working part time at Macedon Lodge for Lloyd Williams. He later went full time as the Training and Development Manager, a role created by Lloyd to both organise the running of the morning horse schedule and then to work with staff to upskill them and also to get their RVL qualifications. Each afternoon he worked with the imported stallions and was hands on with horses like Melbourne Cup winner Green Moon and Group winners Seville and Sea Moon.
Rick is a registered foreman and has the qualifications to be an assistant trainer and a racing manager. He is an astute form student and enjoys planning horses racing programs.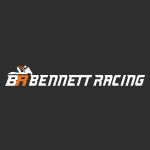 BEN FELDMANN
Racing Administration and Accounts
Ben is our Racing Administration Manager. Ben manages our business accounts, manages your racing accounts and runs the many racing administration and account processes from fall of hammer to race day and beyond.
At Bennett Racing we use our proven method in selecting our future stars.
We try to do on farm inspections whenever possible. This firstly gives us a heads up on what to expect from the sale quality wise and also helps us identify the yearlings that have improved when we inspect them again at the Sale grounds.
Nearly all yearlings are inspected on the sales ground and the ones that suit our criteria's are short listed. Further inspections over the preceding days will shorten that list down and after vendor expectations price wise and veterinary examinations are complete the final list is achieved.