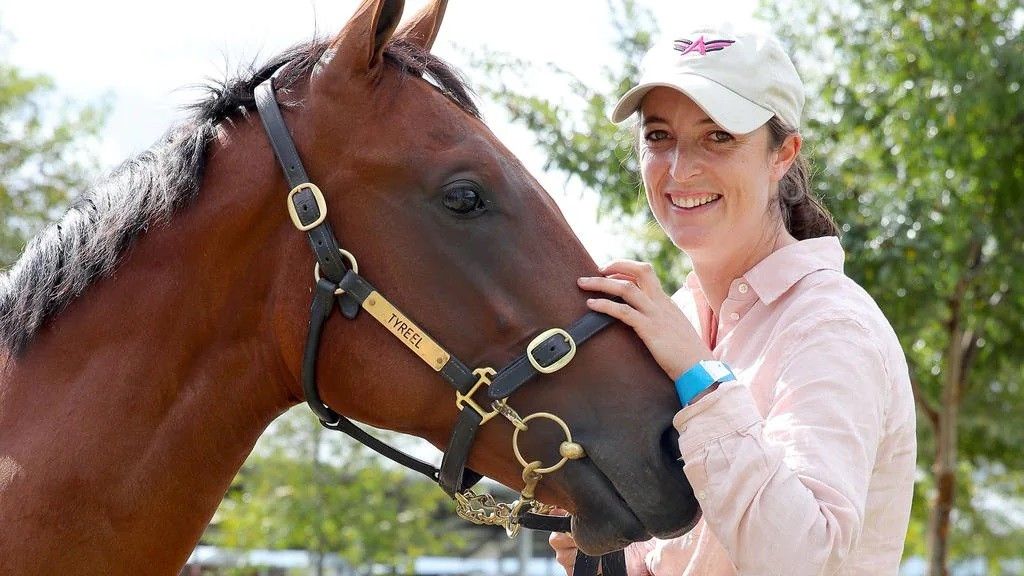 ANNABEL NEASHAM HAS ALWAYS HAD HORSES IN HER BLOOD
Growing up in the Northamptonshire village of Croughton in the United Kingdom, Annabel honed her horsemanship skills through eventing, show-jumping and hunting.
It was the British jumps scene that first hooked her into racing, avidly following National Hunt events such as the Cheltenham Festival.In 2016, Annabel took up the opportunity to travel to Australia – for what was meant to be a working holiday. She never left, and now can't imagine being anywhere else.
After six months with Gai Waterhouse, Annabel relocated to the Caulfield stable of Ciaron Maher. Learning from one of the best horsemen in the country, Annabel was able to work with quality Group 1 winners such as Jameka and Merchant Navy.
Maher soon put her in charge of the Sydney branch of the stable, which was established in 2018.
Under Annabel's watch, the stable recorded more than 50 victories in New South Wales in its first two seasons and unveiled a string of high-quality young horses such as Dubious, Prague, Away Game, Holyfield and Cellsabeel.
The strong results paint a clear picture of Neasham's training talents. Her two years at the helm of Ciaron Maher Racing's Sydney stable have also familiarised her with her surroundings at Warwick Farm, where she was granted 36 boxes to begin her solo training career in the 2020-21 racing season.
In 2018, a notable demonstration of her riding and horsemanship capabilities, Annabel won the famously gruelling Mongol Derby.
The Mongol Derby is the world's longest horse race, run over 1000 kilometres across ten days. In an extraordinary test of stamina and skill, riders spend 13 or 14 hours in the saddle per day.
Annabel teamed up with Adrian Corby, another highly capable horseman who works as Maher's breaker, to score a momentous victory.
This supreme achievement means that Neasham can lay claim to having ridden a Derby winner – now she wants to train one.
Annabel started training in her own right in August 2020 and trained her first Group 1 winner Mo'unga in the Rosehill Guineas in under 8 months of training alone. The stable has now achieved five Group 1's, two Group 2's and 2 listed wins.During her two years in charge of Ciaron Maher's Sydney stable, Annabel savoured several major victories and assisted in guiding the careers of some exceptionally talented horses including Dubious, Away Game, Prague, Cellsabeel and Etah James.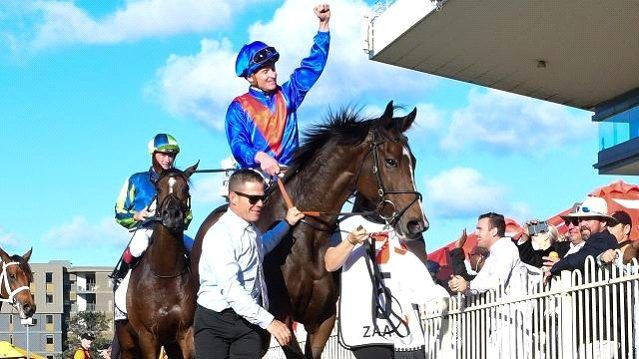 Annabel purchased Zaaki from Tattersalls Horses in Training Sale in October 2020. Since landing on Australian soil, Zaaki has won the Gr1 Doomben Cup, Gr1 Mackinnon Stakes, Gr1 Underwood Stakes, Gr2 Hollindale Stakes and Gr2 Q22.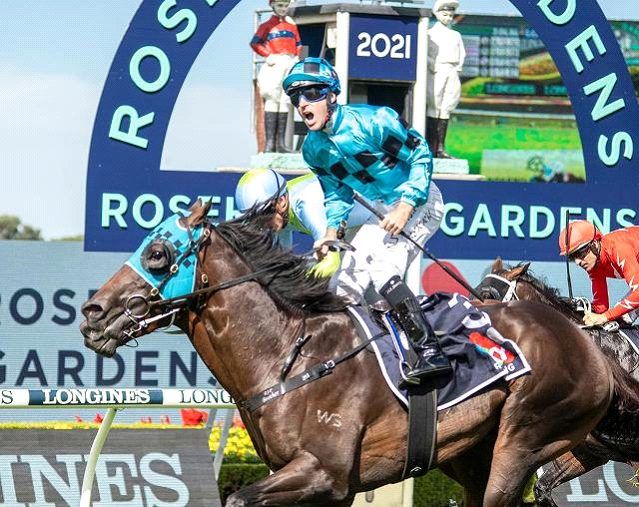 This star Savabeel colt, was Annabel's first Group 1 winner in her debut training season, winning the Gr1 Rosehill Guineas and most recently taking out the Gr1 Winx Stakes. Mo'unga ran in the Cox Plate in October 2021 and finished third in the Gr1 Mackinnon Stakes.