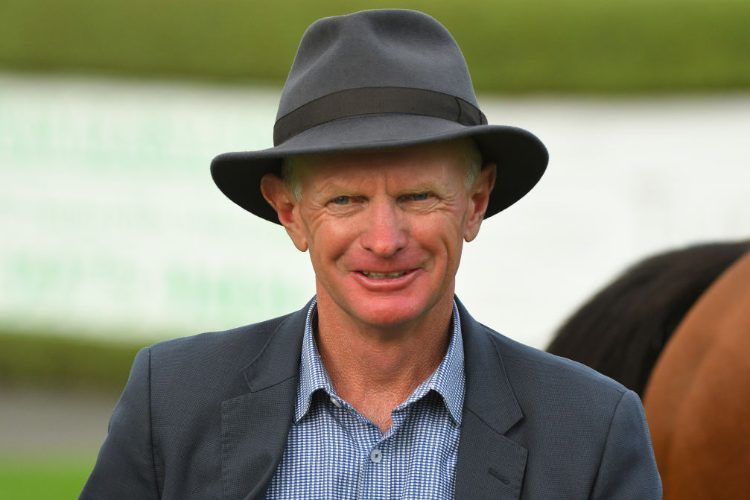 Phillip spent his very early years with his parents on a cattle station knocking about with his brothers before discovering his passion for horses. His father had always had a close affinity with horses and it wasn't long before a young Phillip was in there helping his father break in and educate the stations young horses.
At the age of 15, a riding career beckoned and he soon found himself apprenticed to John Hall at Morphettville and later completing his time at Alice Springs with Viv Oldfield. After riding many winners, nature started to take control and his increasing weight made it difficult for him to continue riding so he made the decision to pack his bags and head abroad to broaden his knowledge.
His travels would take him to some of the world's leading thoroughbred training capitals including time in America with Bill Mott, in France with John Hammond and 10 years in Japan at Taiki Farm which has produced some of that country's best Group horses.
Whilst working in Japan he also met his lovely wife Ayumi who has been pivotal to the success and continuing support of Phillip's endeavours as well as producing their two boys, Tommy and Kerrin who are very much a part of the team.
His local and international knowledge has become invaluable in the way he approaches his training methods and firmly believes in having a hands-on approach when it comes to his horses.
Phillip has a special ability to get horses ready for the moment and is an advocate of regular beach work and chiropractor visits ensuring his horses are healthy and happy. Combined with his personalised dietary and physical attention for each horse, it has proven to be the right medicine to his on track success.
In 2019 Phillip opened his Victorian Stables on course at Pakenham, giving him the advantage of full time stables in both South Australia and Victoria.
His black type success has been outstanding with three G1 victories out of his Adelaide Stables being Marju Snip and Maybe Discreet both in the Australasian Oaks and more recently the $1 million dollar performer, Hucklebuck winning the Emirates Stakes on the final day of the Flemington Spring Carnival in 2014 (the stable had 3 winners from 3 runners on the final day to finish with four winners for the carnival and equal top trainer).
Phillip's first Group 1 winner out of his Pakenham Racing Stables was the gelding Mr Quickie, who won the 2019 QLD Derby. Some of our other black type performers include: Sansom Squillani, Eclair Big Bang, Eclair Surprise, Symphony Miss, Just Discreet, Forever Discreet, Freestyle, Molto Bene, Made of Diamonds, Lunaspur, Fire Thunderbolt,St Trinians, Nancy Eleanor, Buddy Bundy, Bleveeka,Family Guy,Fasline,Pride of Archway and Vignor. Other very good horses in the stable have been Super Satin who spent his formative days in Adelaide before going on to win the Hong Kong Derby at Sha Tin and also the ill-fated Magic of Music.
Phillip won four straight South Australian State Trainer Premierships from 2012/13 – 2016/17.
Phillip has built a fantastic reputation for guiding fillies to black type race success and his open mind with his horses allows the stable to tackle any race across Australia. If the horses are going well enough, Phillip and his team will travel them to their best advantage.
Phillip recently set up his own property not far from Pakenham Racecourse where he has developed a deep sand track around the hills of his property enabling him to train and spell horses from this farm.